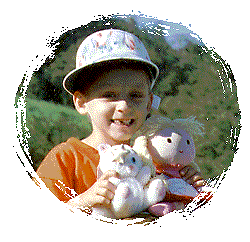 Started in 1983, Camp Fantastic is Special Love's hallmark program offering a week of summer fun to children with cancer.  The week-long camp provides children with cancer an opportunity to step back from the seriousness of their disease and enjoy the bonds of friendship with other children who share similar experiences.
Camp Fantastic provides classes, recreation, theme parties, campfires and other exciting activities for seven to seventeen year-old cancer patients who are currently being treated or have undergone treatment within the last three years.  A full medical staff from the National Institutes of Health (NIH) is on-site to distribute medication and provide necessary treatment.

Over 29 years (since 1989), the Richmond Shag Club has raised $291,831 to support Camp Fantastic.  In 2017, RSC gave $21,200 to the Camp (plus another $285 raised through an on-line fund-drive), representing enough funding to support 20+ campers for this special week. (2014 Letter from Camp Fantastic)
In 2018, on August 12 - 18th, Camp Fantastic will host over 100 campers.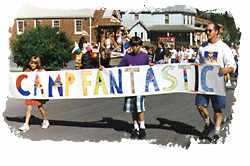 RSC Annual

Camp Fantastic

Contribution History

CumulativeTotal (2017):  $291,831

2017: $21,485*

2016: $15,600

2015: $16,100

2014: $13,200

2013: $15,800

2012: $16,400

2011: $16,000

2010: $20,000

2009: $18,300

2008: $20,000

2007: $16,100

2006: $12,500

2005: $10,000

2004: $  5,000

2003: $  6,500

2002: $  9,000

2001: $  6,500

2000: $  6,500

1999: $  6,000

1998: $  5,250

1997: $  5,000

1996: $  5,083

1995: $  5,453

1994: $  5,000

1993: $  5,625

1992: $  6,200

1991: $  1,050

1990: $  1,025

1989: $  1,000

*all-time record year

Donations to Camp Kemo

1988: $

1987: $

1986: $